If you are looking to buy a new turntable or record player, there are many good brands to choose from. But there are also manufacturers that focus very strongly on low-cost and make turntables that can't be considered high-quality.
We'll review the most acknowledged turntable and record player manufacturers in this guide. Manufacturers that commit to making high-quality products. Even for their lowest priced models.
The best turntable brands include popular and acknowledged turntable manufacturers like Rega Research, Audio-Technica, Denon, Sony, Fluance, U-Turn Audio, Pro-Ject, Thorens, Pioneer, Linn and Clearaudio.
Exactly which brand and turntable to choose might come down to budget and personal preference for design and features.
I have my personal favorites, and I will disclose which they are as we go through the list of 11 great turntable brands below.
#1 – Rega Research
Personal Favorite!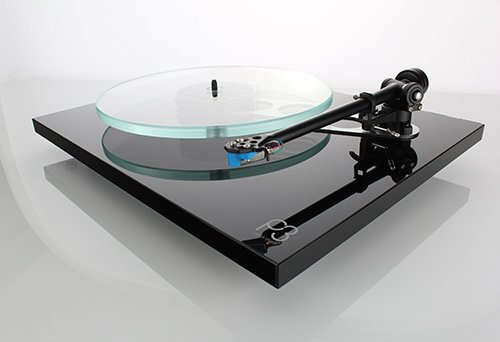 Rega Research is an England based turntable and Hi-Fi equipment brand that has made award-winning turntables since the early 1970s.
They are probably most known for their audiophile-rated Rega Planar 3 turntable. Their current turntable range starts at the entry-level Rega Planar 1 and ends with the super high-end Rega Planar 10.
If you are looking to buy a turntable for the first time, and have a decent budget to start out with, then the Rega Planar 1 or Rega Planar 2 should definitely be on your list of candidates.
I use the Rega Planar 2 for my daily vinyl spinning and I love how it sounds, looks and feels. I feels like a very high-quality product all the way through.
#2 – Audio-Technica
Personal Favorite!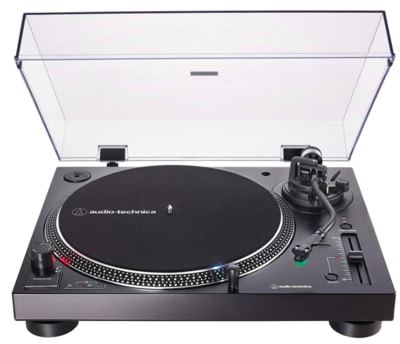 Another great turntable brand is the Japanese audio equipment manufacturer Audio-Technica. Especially, their budget and entry-turntables are very popular.
Personally, I have two turntables from Audio-Technica. The awesome and very affordable AT-LP60XBT and the affordable DJ-style AT-LP120XUSB. Both are great turntables for someone just starting out with vinyl and doesn't want to spend too much on a turntable.
#3 – Denon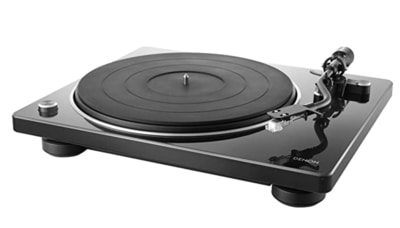 The Japanese brand Denon has made high-quality audio equipment for over 100 years and has a very good reputation in the world of home stereo and high-end audio.
Their turntables are very high-quality and have a high following in the vinyl community.
Three great models to review if you are looking for a new turntable are the Denon DP-300, Denon DP-400 and Denon DP-450. Especially if you are looking for a quality turntable that is automatic or semi-automatic.
Denon are also known for producing great phono cartridges like the very popular Denon DL-110 and Denon DL-103 moving magnet cartridges.
#4 – Sony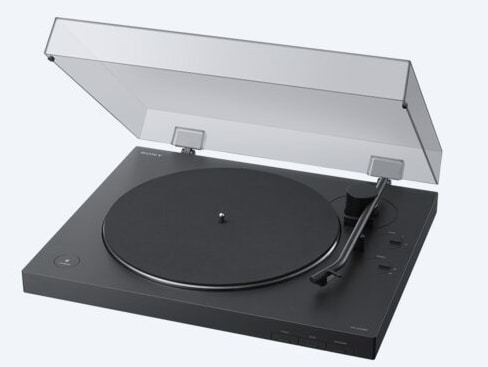 It is probably hard to think of an electronics product category where Sony doesn't offer their own product. And turntables are no exception.
Although Sony might not have the biggest fan base within the vinyl community, their entry-level PS-LX310BT fully automatic belt drive wireless turntable gives a lot of bang for you buck if you are looking for a beginner turntable with lots of handy features.
It is definitely worth checking out if you are starting out with vinyl.
#5 – Fluance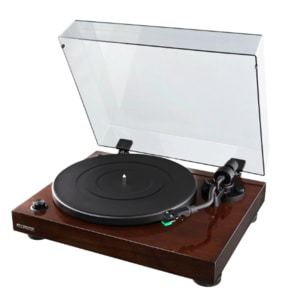 Fluance started out as a speaker manufacturing brand in the late 1990s, but has since then grown their product range to also include affordable and midrange turntables that have become very popular among vinyl enthusiasts.
Their turntable has a traditional/vintage look and feel and are known to sound good for their price. Their entry-level Fluance RT81 is probably the most popular model but their midrange Fluance RT84 and Fluance RT85 should not be overlooked if you consider a new turntable from Fluance.
#6 – U-Turn Audio
Personal Favorite!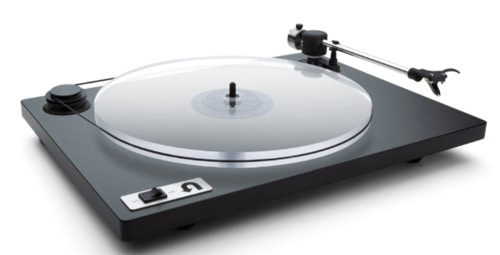 U-turn Audio is a US based turntable brand established in the 2012 and another favorite of mine. Since their debut they have made themselves a great reputation within the vinyl community.
I think U-turn turntables offers many of the qualities found in Rega turntables, but at a lower price. The company is founded by real vinyl enthusiasts, they focus on sourcing parts locally and their turntables both look and sounds great.
The U-Turn Orbit Plus with Preamp is one of the turntables that I recommend most often here are Vinyl Restart. It is a great turntable to consider if find the Rega turntables too expensive, but still want a quality turntable that is not completely entry-level.
#7 – Pro-Ject Audio Systems
Personal Favorite!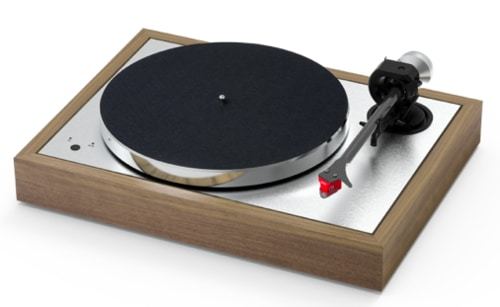 Austria based Pro-Ject Audio Systems might be the turntable manufacturer with the biggest model range. Two of their most recognise turntables are the legendary Pro-Ject The Classic that is now selling in an upgraded version and the highly popular Pro-Ject Debut Carbon.
Pro-Ject also make great phono preamp as well as other home audio electronics. Personally, I use their Tube Box S2 which is a relatively affordable but still very good sounding tube phono preamp.
#8 – Thorens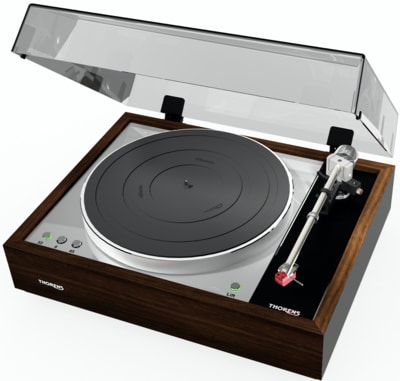 Thorens has a long history of making exceptionally good turntables and their vintage turntables are still highly sought after on the used marked.
Thorens is still going strong and offers a wide range of turntables.
Thorens have many passionate fans in the vinyl community that probably won't consider putting their vinyl records on anything less than a Thorens turntable.
#9 – Pioneer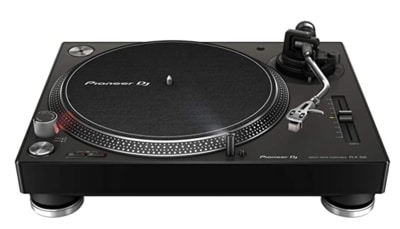 As one of the world's leading electronics manufacturer, Pioneer's product range also includes turntables.
Pioneer makes both entry-level turntables made for music listening at home as well as entry-level and professional DJ-style turntables.
Two of their current most popular models are the entry-level DJ-style turntable Pioneer PLX-500 and the professional DJ-style turntable Pioneer PLX-1000.
#10 – Linn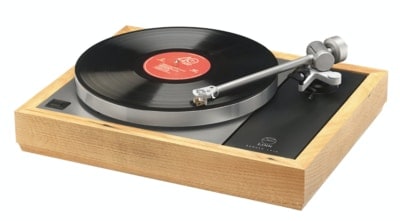 The UK based electronics manufacturer Linn produces what's might be the most iconic turntable in the world, the Linn LP12.
It is voted "the most important hi-fi component ever sold in the UK" and "the second most significant turntable of all time in 2011" by the major Hi-Fi publications Hi-Fi Choice and The absolute Sound.
The Linn LP12 has undergone continuous development and improvements since it was first introduced in 1972 and is still one of the highest respected turntables in the world by the vinyl community.
#11 – Clearaudio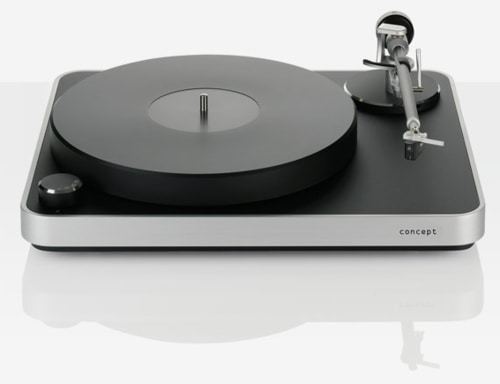 Germany based Clearaudio is known for their high-end turntables and are considered one of the world's major manufacturer of very high-quality turntables.
They are probably best known for the Clearaudio Concept turntable which is a true icon in the world of high-end turntables.
Related Questions
How much does a good turntable cost?
Affordable entry-level turntables starts at around $100 and includes turntables up to about $400. Most good midrange turntables are priced between $400 and $700. Above $700 we start to see audiophile rated turntables that are suited for more dedicated vinyl enthusiasts.
If you are looking for a decent turntable that will last and fulfill your needs for a long time, you will find many good options between $400 and $700. If you want a very cheap turntable that is still ok, you can get away with spending as little as $100.
What makes a turntable good?
The essence of a good turntable is that it reads the record grooves accurately and reproduces the recorded music identical to its original sound without adding noise and distortion.
To reproduce recorded music with high fidelity, a turntable needs to meet four essential criteria:
Low vibration chassis and motor
Motor/drive with stable speed and low noise
Low resonance tonearm that moves freely
High-quality phono cartridge
Can cheap record players ruin records?
Unfortunately, there are cheap turntables that are reported to ruin records. The main reason is too high tracking force which make the needle/stylus dig into the records too hard.
All the turntables mentioned in this guide are safe in this record. Non of them have a reputation for ruining records.