How to Choose and Buy a Turntable (Helpful Guide)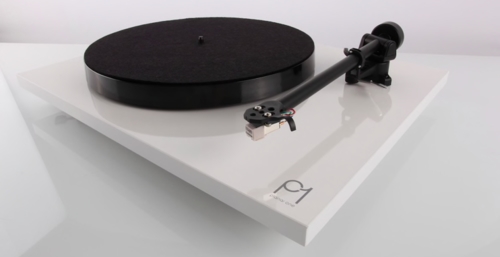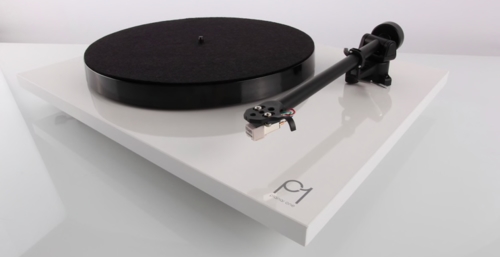 The essentials of a good turntable haven't changed much since the 1970s. The value for money we get when buying a new turntable today has, however, changed a lot. According to Wirecutter, the electric motor precision and speed stability we get in relatively affordable turntables today would have cost many times more a few decades ago.
This means that a turntable that sounds good doesn't have to cost a fortune these days. As we will discover in this article, there are many great options that cost between $300 and $500. And if you find that you really enjoy listening to vinyl, you can spend about the same on a cartridge upgrade sometime down the line and get a package that provides close to audiophile graded sound quality.
Right now, you might think that $300 is way too much to spend on a turntable. And I totally understand that. I will give more affordable recommendations as well. But I really believe that saving until you have about $300 to spend will make you more satisfied with your choice in the long run.
The key is to choose a turntable that gives high value for money. Find the sweet-spot between cost, quality and performance. Choose a turntable that gives 80% of the sonic performance of a Stereophile turntable for 20% of the cost. That will be the optimal turntable deal for must of us and what this article is all about. Get high value for our money.
Buy new or vintage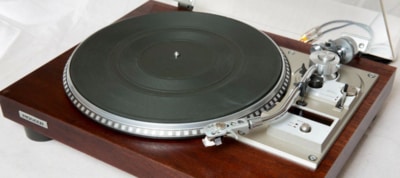 There are many vintage classic turntables available on the used marked if you are a turntable expert. But, if you are new to turntables, my strong advice is to buy new.
Vintage turntables often needs service and repairs. And knowledge about what's repairable and what's not. It requires an element of technical expertise to perform the service and repairs. So, buying vintage can be a real hassle if you don't know what you are doing.
New turntables are usually easy to set-up, come with a warranty, and provide great value for money as high precision parts have become cheaper to manufacture.
Buying new is the way to go for most of us.
Buy with a built-in preamp or without preamp?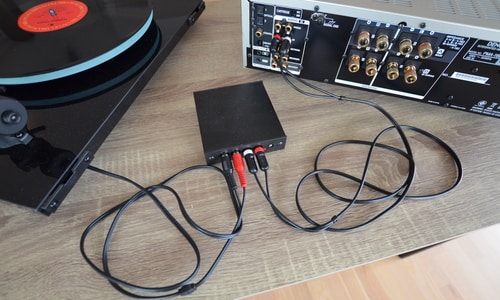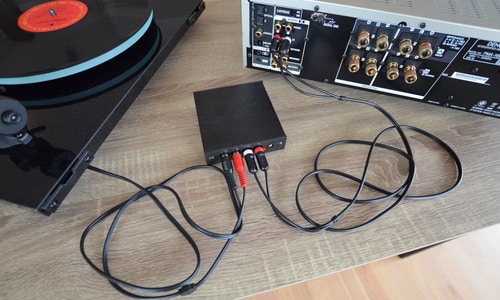 To make a home stereo system play vinyl records, it is necessary to include a phono preamp in the setup. The preamp can be a standalone unit, built into the stereo receiver or built into the turntable.
So, when you are buying a turntable, you have to choose between one with a built-in preamp or one without.
The table below lists some of the most popular turntables on the market today and if they have a built-in preamp.
| | |
| --- | --- |
| Turntable | Preamp |
| Audio-Technica AT-LP120 | Yes |
| Pro-Ject Debut Carbon | No |
| U-Turn Orbit Plus | Optional |
| Rega Planar 1 | No |
| Rega Planar 1 Plus | Yes |
Originally, my advice has been to buy a turntable without preamp. There were three reasons for that.
More options to choose from
Better sound (Standalone gear generally sound better)
More flexibility (Possible to match preamp to personal taste)
But I have changed my view on that recently. The reason is that two turntable manufacturers have put really good turntables with built-in preamps on the market.
The first one is the Rega Planar 1 Plus that combines the fantastic Rega Planar 1 turntable with the award-winning Rega Fono Mini A2D preamp. And there is a lot of money to save to buy this as a bundle rather than buy the turntable and preamp separately.
The other one is the U-Turn Orbit Plus that can be bought with the Pluto preamp built-in.
These are real bargains for someone that is looking for a very good turntable that gives high value for money in the $300 to $500 range.
Buying a turntable with a built-in preamp also gives fewer boxes to place and fewer cables to hide.
So my advice is this. If you don't see a reason to buy a turntable and a preamp separately, then you might get the highest value for money by selecting one of the turntables mentioned above. Or any other good turntable with a good built-in preamp that you might find through your own research.
If you, on the other side, already have a high-quality standalone preamp or want the option to try different preamps to "balance" the sound character of your system, the best option is still to buy a turntable without a preamp built-in.
What features to look for?
To get high value for money, we don't want to pay for lots of flashy features that we don't need.
I have a DJ style turntable at home with lots of fancy features that I personally never use. My Audio-Technica AT-LP120. It was the first turntable I bought, and it is a fantastic turntable in many ways. But I quickly released that it wasn't the perfect turntable for my needs.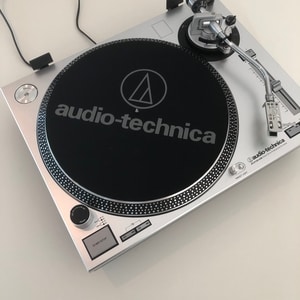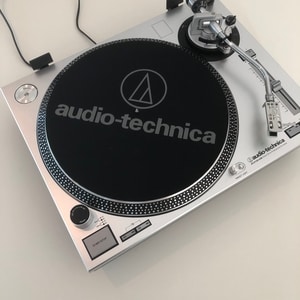 I rather wanted something simpler that is designed and built with a sharper focus on pure sonic performance. So I upgraded to a much more basic turntable that is designed for music listening only. My Rega Planar 2. I love that turntable. It is perfect for me.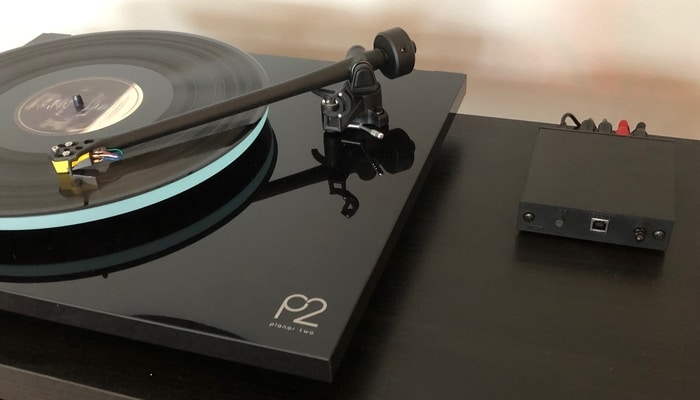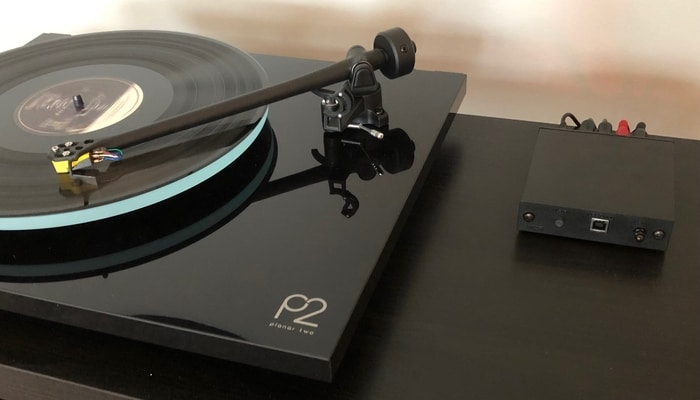 If you are not a DJ and you will use the turntable for music listening only, my advice is to buy as basic as possible. One of the key criteria for designing a turntable that sounds great and gives high value for money is to remove everything that doesn't have to be included in the design and focus the design efforts and the money spend on the few things that actually matters for great sound.
The thing that matters most is a stable platform, a stable motor, a well-designed tonearm and a good cartridge.
The way to go to get the most value for money when buying a turntable for music listening is a manually operated, basic turntable with no other features than an on/off switch. Ideally. We'll look at great options that meet these criteria later.
I also recommend skipping features like automatic operation and USB functionality. If you can live without, then buy without.
If you rather want a DJ style turntable that can be used for scratching as well as ripping music, then the obvious beginner choice is to buy the super-popular Audio-Technica AT-LP120-USB. It offers direct drive suitable for scratching and lots of features like pitch control and reverse play. And a USB port to rip records.
Buy direct-drive or belt-drive?
Almost every article online that gives buying advice on turntables thinks that the most important choice to make when buying a turntable is the choice between direct-drive or belt-drive.
My take on direct-drive and belt-drive is that it doesn't really matter that much. It is not a determining factor.
The main argument against direct-drive turntable is that they produce more noise and hum than belt-drive turntables.
But electric motor designs have come a long way since that argument was a valid concern.
I have both a direct-drive turntable (AT-LP120) and a belt-drive turntable (Rega Planar 2) that are hooked up to an audiophile graded receiver and speakers at home. And I can honestly not hear any difference in noise and hum between the two at all. They are different in many ways, but regarding noise and hum they are both below noticeable levels.
The only thing that really matters is that you buy a direct-drive turntable if you are a DJ. You cannot scratch with a belt-drive turntable. The belt will break. Therefore, all DJ type turntables are direct-drive by design.
Also, almost all pure music listening type turntables are belt-drive.
So, the choice between belt-drive and direct-drive is really a choice between a music listening type turntable or a DJ turntable.
How much to spend on a turntable?
You can buy a turntable (record player) for as little as $40 on Target and Walmart. It is a great choice if you want to ruin your records. These turntables, unfortunately, often come with way too high tracking force (needle pressure) and dig much harder into the record than ideal. Which can ruin your records.
If you want to get into vinyl as cheaply as possible, the best and safest way is probably to buy the super-popular Audio-Technica AT-LP60. It won't provide audiophile graded sound, but it doesn't ruin records or fall into pieces.
If you want a good turntable that gives high value for money, good sound quality, and will last for decades, my advice is to up the budget to around $400. Between $300 and $500. That is the sweet-spot for high-value turntables.
When turntables becomes a lot more expensive than $500, the increase in sonic performance for each dollar spent becomes smaller and smaller. If you are an Stereophile, it might be worth to spend thousands of dollars for a marginal pump in sonic performance. But for must of us, that is not a good deal.
What is a good turntable to buy?
There are many good turntables to choose from on the market today, but there are a few models that stand out as the very best options. In my opinion.
What they have in common is that they come from manufacturers that have a real passion for turntables and make products that get great reviews from trusted Hi-Fi critics. They are also big hits in the vinyl community and loved by owners. Great products that offer high value for money.
Recommended turntables without preamp
Here are the two turntables that I believe gives the most value for money and are the best turntables to buy overall.
Rega Planar 1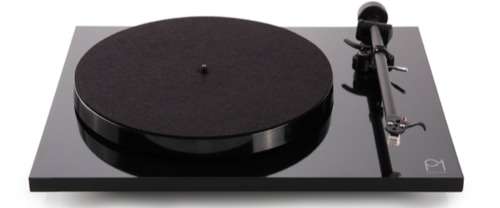 The Rega Planar 1 has won more awards for being the best turntable in its price range than any other turntable I know of. It combines an elegant design with great sound.
It results from many decades of continues improvement to every detail of the design by the Rega engineers that might be the most acknowledged turntable engineers in the world.
Compared to any other product in this price range (that I have been able to put my hands on) it feels a lot more expensive than it is.
Click here to check price on Amazon.
U-Turn Orbit Plus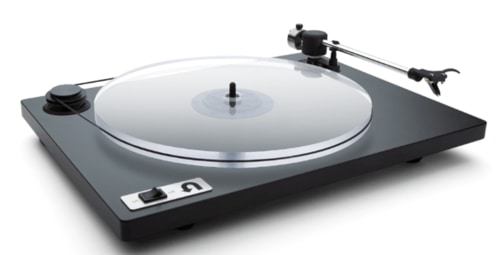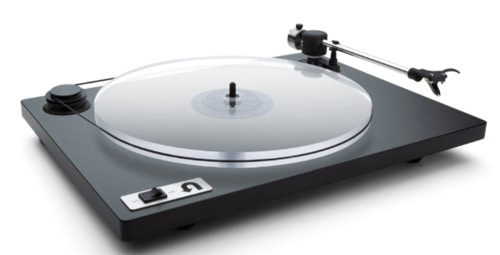 Another great options, that usually is cheaper than the Rega Planar 1, is the U-Turn Orbit Plus. Being US made, the value for money on this turntable is exceptionally high if you live in US as the pricing seems to be favorable compared to European made products.
Being a younger company, the engineers at U-Turn Audio doesn't share the Rega Engineers' history of making award-winning products for decades, but they definitely share the same passion for making awesome turntables.
Click here to check price on Amazon.
Recommended turntables with preamp
As I mentioned earlier in the article, there are also great options on the market today for those that want to buy a good turntable with a high-quality preamp built-in.
Rega Planar 1 Plus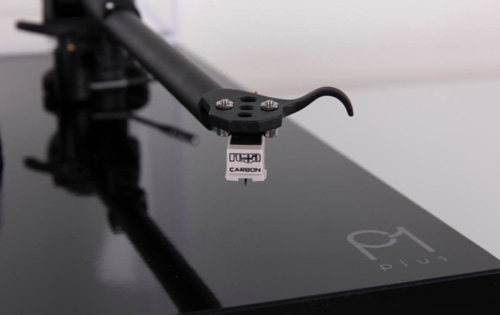 The first one is the Rega Planar 1 Plus. It combines the award-winning Rega Planar turntable and the award-winning Rega Fono Mini A2D preamp. The result is turntable with preamp that offers sonic performance, elegant design, build quality and value for money in a way that no competitors can match in my opinion.
Click here to check price on Amazon.
Orbit U-turn Plus with preamp
A cheaper and also a very good option, is the U-Turn Orbit Plus with preamp. As a total package it is probably a notch down from the Rega Planar 1 Plus in both sound quality and design elegancy, but the lower price might make it just as good of a deal as the Rega Planar 1 Plus. It is especially good deals to be made in this if you live in the US as it is US made.
Click here to check price on Amazon.
Recommended turntable for beginner DJ's
If you want to buy a turntable that doesn't break the bank that can be used for scratching, there is an obvious choice.
Audio-Technica AT-LP120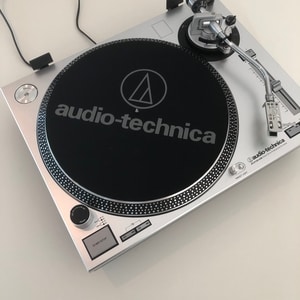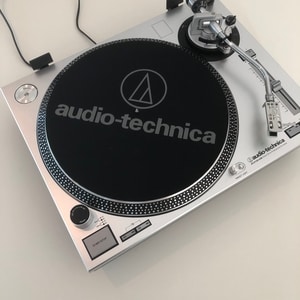 The AT-LP120 is probably one of the most popular turntables ever. It is heavy as a rock, feels super solid built, has most of the features you will ever need (besides being automatic) and it is a huge hit in the vinyl community.
It is also a turntable that can be upgraded to sound better and better with time. You will found a lot of tips online on how to upgrade it. Like upgrading the cartridge or removing the built-in preamp for better sound. Even replacing the mat. It can be an awesome project turntable.

It is not as focused on pure sound quality as the two recommendations above, but it is a lot more versatile. And usually a lot cheaper.
The youngsters in our family love this turntable. So do many vinyl enthusiasts. While I am more of a Rega Planar type of guy.
Click here to check price on Amazon.
Do you need to buy speakers for your turntable?
A turntable doesn't come with built-in speakers. All-in-one record players do, but they won't offer nearly the sound quality (or build quality) that the turntables recommended in this article do.
There are two ways to go about adding speakers to your turntable.
You can use powered speakers that have an amplifier built-in. Or you can take the traditional approach and use a stereo receiver and passive speakers.
Powered speakers can sound fantastic for their size and cost, and can be a great choice. I highly recommend the Audioengine A5 Plus. You can read more about them here.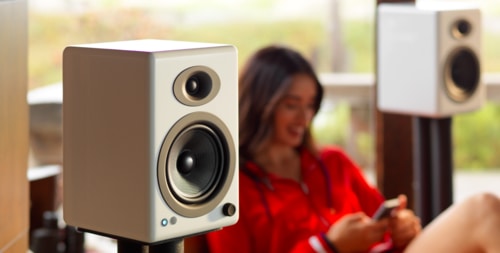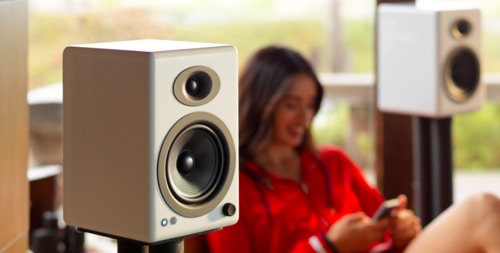 A traditional receiver and passive speaker setup of high quality will, however, be the ultimate choice for maximum sonic performance.
Where to buy a turntable?
It is always recommended to visit your local Hi-Fi shop to test and experience different models hands-on before you pull the trigger on a turntable.
And we all want to support our local shops, right?
If that is not an option for you, Amazon offers a huge selection of turntables to buy online. And their price is often lower than what local Hi-Fi shops can offer.
Why buy a turntable?
There are many reasons to buy a turntable.
You might have an old record collection that you want to explore. And you are looking for a turntable that will sound good and keep your records safe (won't ruin them).
Or you, as was the case for me, have grown tired of listening to soulless digital music and want to get into a format that has a lot more soul and tangible feeling to it.
You want to spend a Saturday afternoon now and then to browse through records in a cosy used record shop. Having a good time browsing for records and chatting to other vinyl enthusiasts.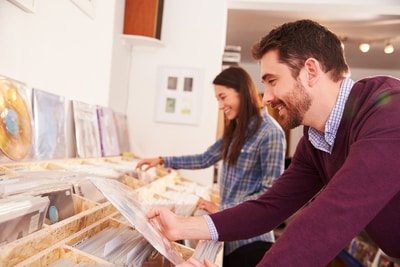 Or you just love the warm and silky smooth sound from vinyl music that was lost when music became digital.
One thing that is certain is that the vinyl format has become popular again, and more and more people get into turntables and vinyl every year that goes by.
Resources
U-Turn Audio – U-Turn Orbit Plus
Rega Research – Rega Planar 1 Plus